Recent Posts
1
« Last post by culzean on Today at 09:47:54 AM »
You need to adjust the pedal freeplay - you can do this from inside the car. You need to adjust the length of pushrod between pedal and master cylinder.

see attached PDF photo of Haynes manual page
2
« Last post by coffeecup on Today at 08:35:06 AM »
Yes, I have enjoyed my Jazz, but it's done nearly 50k now and has the I-shift that WILL go one day. I'm six foot and can't get in and out without catching the steering wheel each time, even though its as high as it will go and seat is as far back as it will go. It goes when you rev, but to be honest i don't like revving the arse off it.

Very surprised the don't sort out a good 'torquey' engine, civic is too low for me, just don't like sitting on the floor.
3
« Last post by Jocko on Today at 07:20:58 AM »
A report, today, by the Business, Energy and Industrial Strategy committee says that the government plans for zero emission cars and vans, planned for 2040, should be brought forward to 2032.
However, Mike Hawes, head of the Society of Motor Manufacturers & Traders (SMMT), said calls to shift to entirely electric-powered cars by 2032 were "unrealistic".
Perhaps the SMMT would like to explain how this would be a problem since most of the worlds motor manufacturing nations have plans in place for zero emissions by 2030 (Germany, Japan, Korea, China and India).
Does the SMMT envisage us importing all the unsold ICE vehicles from these nations or perhaps importing gas guzzlers from the US (perhaps Mike Hawes' response was written by the Ford and GM participants in the SMMT)?
The Business, Energy and Industrial Strategy committee also said that the government has to get more involved in providing the necessary infrastructure for EVs, reiterating that the UK's charging infrastructure was still inadequate, and gave rise to "range anxiety" - potential buyers of electric vehicles worrying whether they will be able to reach the next charging station. The report said the government had left delivery of charging points to councils and private companies when a "shared approach" was needed. They also called the changes to grants, announced last week, were "perverse".
The original 2040 ban was unclear about hybrids, but the Business, Energy and Industrial Strategy committee says that "zero should mean zero" and called for the government to bring forward "a clear, precise target for new sales of cars and vans to be truly zero emission by 2032".
The report details.
BBC's take on it.
4
« Last post by Jocko on Today at 06:06:36 AM »
There are two types because the later models have a change. I was supplied with the "square" variety when my car uses the "offset" type.
5
try this thread Jazzman, I think it answers all your questions
https://clubjazz.org/forum/index.php?topic=10545.0
You should be able to get a yuasa silver battery (by all accounts the best) for it for about £60 - £65 delivered if you are able to fit it yourself.
6
« Last post by smilertoo on October 18, 2018, 10:36:19 PM »
Is that why my new clutch seemed to bite right at the bottom then slowly got higher? the hydraulics adjusted?
7
« Last post by gtd2000 on October 18, 2018, 10:00:33 PM »
I thought I'd change the front right (O/S or Driver Side RHD) tonight and jacked the car up and thought that other than rusted nuts it would be a simple job. We had a Mapco drop link in the cupboard and I assumed all would be done tonight.
The Mapco drop link looks like this:
That's not going to fit my car as I need one with the threads facing the same direction like this: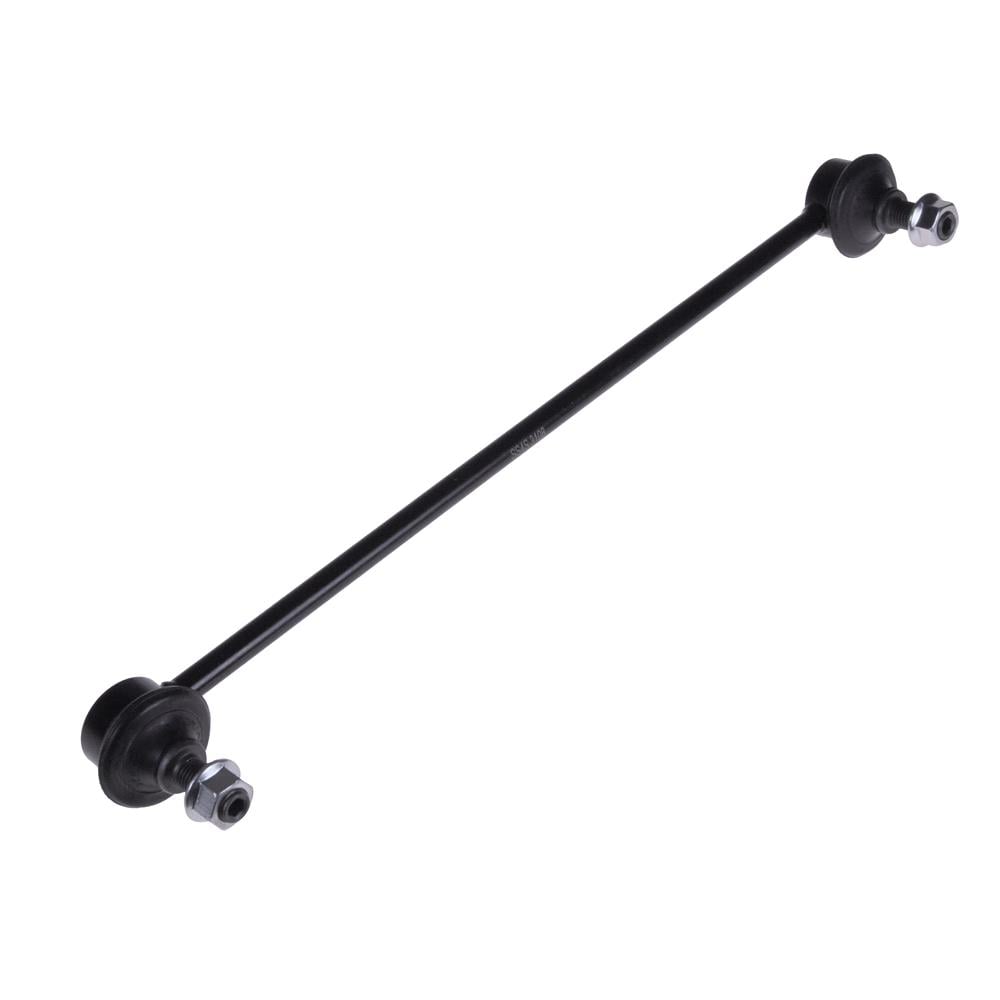 Any ideas why there's two different types listed and that's for the same car but only one type actually fits...?
8
« Last post by JazzMan2018 on October 18, 2018, 09:22:04 PM »
Hi,

Parked up with main beam on. Turned off engine but kept key in ignition

After 30-40 mins, radio started to cut out. Realised what had happened when I turned the key - dead!!!

Got a jump start and, following a 10 mile drive, all ok now

I know it was my fault for leaving lights on but as it died after a fairly short time, does that mean my battery is on the way out? No idea of battery history - could be the original one

Quick look on line shows a replacement cost for a new one of about £80-90. Does this seem about right?

Any info appreciated!

Thanks
9
« Last post by JazzyB on October 18, 2018, 09:15:13 PM »
a high clutch biting point is normally a sign of a worn clutch, however being hydraulic the jazz clutch automatically adjusts for wear so it remains roughly mid way. Also clutch wear is really difficult to gauge as no two people use the clutch the same.
10
« Last post by Jocko on October 18, 2018, 09:07:59 PM »
You can adjust the clutch pedal height and pedal freeplay. There is adjustment on the clutch push rod. Haynes manual page 6*6.