Recent Posts
1
« Last post by Ocky on August 20, 2017, 11:58:19 PM »
42 mpg since I bought the car in December 14, covered around 35k miles mixed driving
2
« Last post by Tommo on August 20, 2017, 11:55:37 PM »
Hi can anyone tell me what size of front grill Honda badge for jazz 2008 model
3
« Last post by DaveBerks on August 20, 2017, 10:54:15 PM »
The main issue seems to me to be the fact that a 1.5 engine will deliver better low down torque and 0-60 time at the expense of greater fuel consumption. In other words it delivers a sportier drive but at higher expense. The 1.5 is the standard Jazz/Fit engine in the far east and Australia and the US as far as I am aware, although I think the 1.3 is available in Australia. Fuel consumption seems to be less of an issue for buyers there. Diesels and a Hybrid version are available in India and the Far East I think. Presumably Honda feel that given the small numbers of Jazz sold in Europe and given Toyota's massive lead on Hybrid and the limited fuel benefit of hybrid over the 1.3 petrol, they cannot justify importing the hybrid version. And, Hybrids have never delivered the official fuel consumption figures which seemed to be promised.
The buyers of the Civic who can't afford the higher powered 1.5 turbo petrol will happily buy the 1.0 turbo despite the poor fuel economy (compared to official figures) of turbo petrol cars (see Honest John's Real Miles Per Gallon website). After all these small turbos seem to be in every other small family car of similar size (did I say small ?

). However it is generally cost and reliability conscious types who buy the Jazz, and as the 1.5 engine is already tried and tested elsewhere and a low risk for Honda to put into the Jazz imported into Europe for the few that will buy them. It lacks the downsized 'I'm a sexy little beast' image of a testosterone fuelled power bomb 1.0 turbo of course, but addresses the criticism of relative sleuth that has been levelled at the 1.3 (which is designed for low speed economy rather than low speed performance, rather like hybrid
). It all comes down to image and how quickly you really want to get away from the lights. The new car will widen choice and improve the car's image amongst younger drivers in the UK and give the motoring journos something to get mildly interested in. Just my thoughts.......
4
« Last post by ansys on August 20, 2017, 10:21:43 PM »
One more confusing anecdote. It may just be in my head, but it seems the car runs more smoothly in the mornings and evenings than in the middle of the day. Also, yesterday I took the car out for about a 20 minute drive a little before sunset. It wasn't performing so smoothly. It was parked for about 20-30 minutes. In that time, there was a short and sudden heavy rainfall. The storm passed and we drove back for another 20 minute drive. By this time the sun had set and it was 'dusk'. On the drive back though, the car behaved noticeably better. Could the humidity in the air have anything to do with it? Or did the rain somehow get anywhere? Colder air temperatures? I'm in a fairly humid environment (humidity levels increase significanly when the sun is down) and at the moment temperatures during a day will range from 9C to 16C.
It all seems far fetched to me though....
5
« Last post by Jocko on August 20, 2017, 08:57:12 PM »
Pistons would warm up 8°C in a couple of seconds. Whatever the problem is it is interesting. Best bet is to let your garage have a listen. He may have a mechanics stethoscope, to help pinpoint or discount the noise.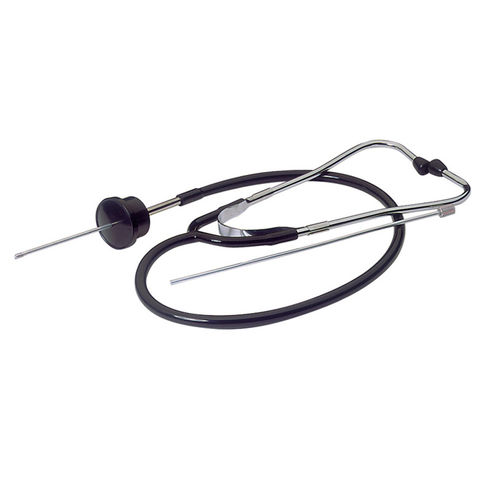 6
« Last post by pg on August 20, 2017, 08:41:48 PM »
This might be an interesting point: The noise is there in the morning / evening when the outside temperature is around 12C and remains noticeable even after a few minutes driving (I have not tested yet how long it takes for it to disappear by driving alone). Yet when the outside temperature rises to 20C the noise almost disappears even as the engine is cold. This makes me think that it can't be directly linked to the engine as I would imagine the noise should disappear quite quickly if all it takes is 8C temperature difference?
7
« Last post by Deeps on August 20, 2017, 06:29:59 PM »
Automatic small cars are for domestic appliance users not drivers.

My initial thought was the five speed box statement was an error made by an ignorant journalist, we shall see before long!
8
« Last post by andruec on August 20, 2017, 05:36:51 PM »
On the issue of CVT we have discussed this many times before. Most motoring journalists don't like CVT boxes which are also found in Toyotas as well as Hondas.
Good, because motoring journalists are petrol head idiots. The fact they don't like them is a good thing. Sensible people understand that.
I still haven't driven one but, last week, I got a lift in a friends Mk 2 1.4 EX with the CVT box. I have to say it would drive me mad. Accelerating up a hill was sluggish and the car was noisy under acceleration as well. He admitted he wasn't happy with it preferring the old I shift on his previous Jazz.
So your friend can't drive. Shame. The CVT box is only sluggish if you get caught out by the Atkinson cycle. A good driver soon learns to work around that. Preferring manual to CVT is one thing but your friend is in a very small minority if they prefer the i-Shift. Even Honda admit it was a bad decision. Your friend's opinion is clearly not worth the time it would take to listen to.
I think the new Jazz might be quite fun with a manual box.

Possibly. If your idea of fun is pulling a stupid lever and pressing a silly pedal. I prefer to concentrate on those aspects of driving that require my unique abilities. Choosing a gear ratio is something a dumb computer can do.
9
« Last post by Steve_M on August 20, 2017, 04:47:30 PM »
The Honda Connect App is not for the European Market, it's for India and won't work here.
You can have the "My Honda" App, but you have to have the hardware dongle connected by your dealer and there was s a subscription fee.
10
« Last post by culzean on August 20, 2017, 04:06:21 PM »
Thank you Culzean for the information. Certainly I will keep your info to hand but unfortunately as I do not do much night driving my Osrams will hopefully last a while.

All I can say is that I was loathe to drive my wifes Jazz around busy country roads after dark, especially in rain - and some county councils don't bother with the white line along nearside verge (which is very useful when traffic coming the other way with headlights on) - Never minded in the Civic as headlights are better and on main beam both dip and main beams are lit up. I don't mind driving her indoors Jazz after dark now after fitting the LED's - so if you think you lights are 'not quite good enough' and you avoid driving after dark (especially when traffic coming towards you can dazzle, especially as you get older) I would recommend the LED's. The high output Phillips bulbs in the Jazz were not very old, but they are now in the box that the LED's came in (up in the loft).