Recent Posts
91
« Last post by Jocko on August 20, 2017, 08:57:12 PM »
Pistons would warm up 8°C in a couple of seconds. Whatever the problem is it is interesting. Best bet is to let your garage have a listen. He may have a mechanics stethoscope, to help pinpoint or discount the noise.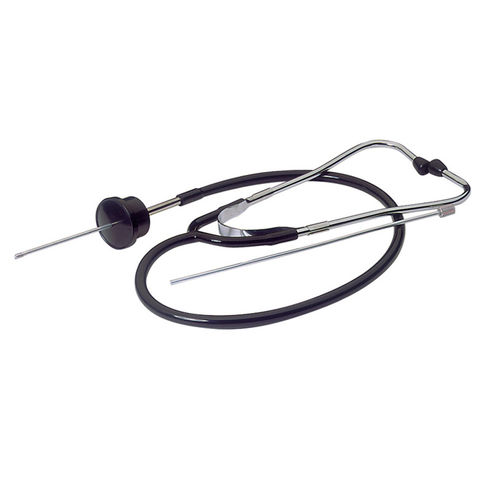 92
« Last post by pg on August 20, 2017, 08:41:48 PM »
This might be an interesting point: The noise is there in the morning / evening when the outside temperature is around 12C and remains noticeable even after a few minutes driving (I have not tested yet how long it takes for it to disappear by driving alone). Yet when the outside temperature rises to 20C the noise almost disappears even as the engine is cold. This makes me think that it can't be directly linked to the engine as I would imagine the noise should disappear quite quickly if all it takes is 8C temperature difference?
93
« Last post by Deeps on August 20, 2017, 06:29:59 PM »
Automatic small cars are for domestic appliance users not drivers.

My initial thought was the five speed box statement was an error made by an ignorant journalist, we shall see before long!
94
« Last post by andruec on August 20, 2017, 05:36:51 PM »
On the issue of CVT we have discussed this many times before. Most motoring journalists don't like CVT boxes which are also found in Toyotas as well as Hondas.
Good, because motoring journalists are petrol head idiots. The fact they don't like them is a good thing. Sensible people understand that.
I still haven't driven one but, last week, I got a lift in a friends Mk 2 1.4 EX with the CVT box. I have to say it would drive me mad. Accelerating up a hill was sluggish and the car was noisy under acceleration as well. He admitted he wasn't happy with it preferring the old I shift on his previous Jazz.
So your friend can't drive. Shame. The CVT box is only sluggish if you get caught out by the Atkinson cycle. A good driver soon learns to work around that. Preferring manual to CVT is one thing but your friend is in a very small minority if they prefer the i-Shift. Even Honda admit it was a bad decision. Your friend's opinion is clearly not worth the time it would take to listen to.
I think the new Jazz might be quite fun with a manual box.

Possibly. If your idea of fun is pulling a stupid lever and pressing a silly pedal. I prefer to concentrate on those aspects of driving that require my unique abilities. Choosing a gear ratio is something a dumb computer can do.
95
« Last post by Steve_M on August 20, 2017, 04:47:30 PM »
The Honda Connect App is not for the European Market, it's for India and won't work here.
You can have the "My Honda" App, but you have to have the hardware dongle connected by your dealer and there was s a subscription fee.
96
« Last post by culzean on August 20, 2017, 04:06:21 PM »
Thank you Culzean for the information. Certainly I will keep your info to hand but unfortunately as I do not do much night driving my Osrams will hopefully last a while.

All I can say is that I was loathe to drive my wifes Jazz around busy country roads after dark, especially in rain - and some county councils don't bother with the white line along nearside verge (which is very useful when traffic coming the other way with headlights on) - Never minded in the Civic as headlights are better and on main beam both dip and main beams are lit up. I don't mind driving her indoors Jazz after dark now after fitting the LED's - so if you think you lights are 'not quite good enough' and you avoid driving after dark (especially when traffic coming towards you can dazzle, especially as you get older) I would recommend the LED's. The high output Phillips bulbs in the Jazz were not very old, but they are now in the box that the LED's came in (up in the loft).
97
« Last post by Jocko on August 20, 2017, 03:46:58 PM »
Researching further from that article it would appear that the "cold start noise" afflicts engines with aluminium forged performance pistons that do not contain Silicon. I don't know it the pistons in the Jazz are of that type, but it would appear that it normally disappears after about 30 - 60 seconds, but can last for up to 5 minutes on extremely cold days.
pg will be able to tell us if that is the case with his engine.
Does anyone else among us suffer from "cold start noise"?
98
« Last post by auntyneddy on August 20, 2017, 03:23:15 PM »
Thank you Culzean for the information. Certainly I will keep your info to hand but unfortunately as I do not do much night driving my Osrams will hopefully last a while.
99
« Last post by culzean on August 20, 2017, 03:19:34 PM »
I stand corrected, but I have only ever come across it in older, worn engines.

This is a quote from a Toyota website....they claim the noise is not piston slap, but its a slapping noise made by the pistons LOL. My GD jazzes used to slap a bit in cold weather, but only till engine warmed up, can't really comment on my wifes GE as I don't often drive it without her in the car and she always has radio on pretty loud.

A Note About Piston Slap: 'Piston slap' refers to the sound of a piston slapping into the side of a cylinder wall, and generally speaking piston slap is bad because it can lead to cylinder wall scuffing, ring wear, increased oil use, etc.

Many brand-new vehicles use short-skirt piston designs in concert with very high engine tolerances, and the designers are trying to minimize friction loses while maximizing efficiency. However, a consequence of these design choices is that some new engines make quite a bit of noise during cold start-up. This noise is caused by a very small discrepancy between cylinder bore diameter and piston-ring diameter. Commonly (and incorrectly) referred to as piston slap, this noise at cold start is in fact just a normal consequence of using a short-skirt piston in a cylinder with a very small margin for error.
100
« Last post by peteo48 on August 20, 2017, 02:06:14 PM »
Just wonder if the 5 speed box for the standard car is just an error in the article? Can't see them going back to a 5 speed.